Service
Hoop Building Replacement Covers
Need to replace your canvas building cover?
Our Fabric Building Division has installed thousands of fabric covers and can furnish and install a new cover for your hoop building. We'll walk you through the process and provide a free quote. Call 888-742-6837.
How long do fabric covers last?
Twenty years on average.
It's possible your cover might just need a patch. We can help you determine the extent of your fabric building recover needs.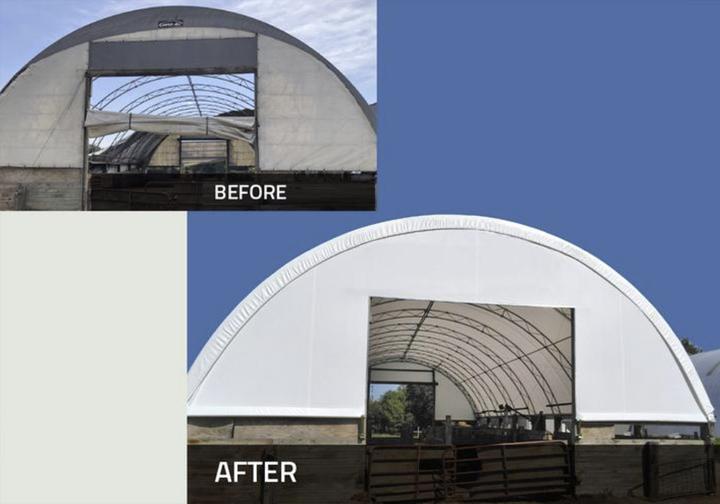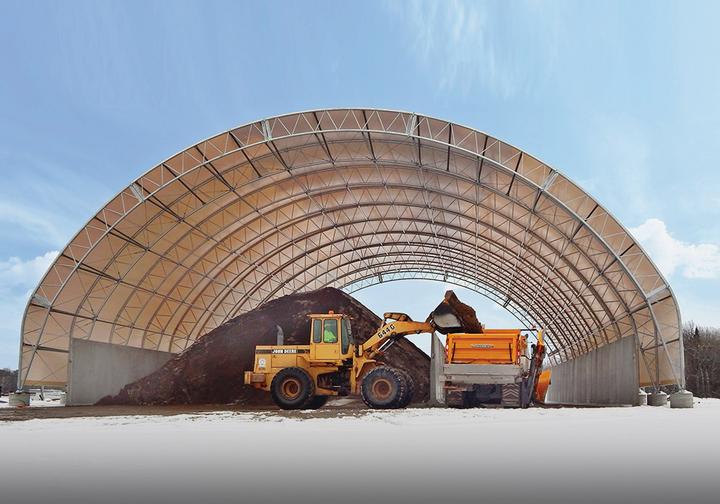 What types of replacement fabric building covers do you offer?
Fire Retardant - FR fabric covers
Polyvinyl Chloride - PVC fabric covers
Colors: White, tan, and more
Bag cover replacements
Kedered fabric cover replacements
I have an old Coverall building -- can you recover it?
Yes, not only can we provide a replacement fabric building cover for your Coverall building, we can also replace the fabric on a number of other manufacturers' buildings.