Fabric Building Use
Clearspan Commodity Building
Take advantage of a fabric structure that will safeguard your investment
A convenient storage solution for grain, road salt, fertilizer, sand, petcoke, fracsand, and more. The Greystone Fabric Building Division has extensive experience designing, sourcing, and installing clearspan commodity buildings across the US for a wide variety of products. The clearspan design of fabric buildings is ideal for stacking product and maximizing storage capacities.
Why partner with Greystone to build your clearspan commodity building?
We've been in business since 1987 and have earned a reputation for high-quality construction and customer service. We serve clients across the USA with our top-notch traveling building installation crews.
Our diverse expertise allows us to design and construct the building type that best fits your needs for a clearspan commodity building, whether that be a wood/concrete structure, pre-engineered metal building or a fabric building.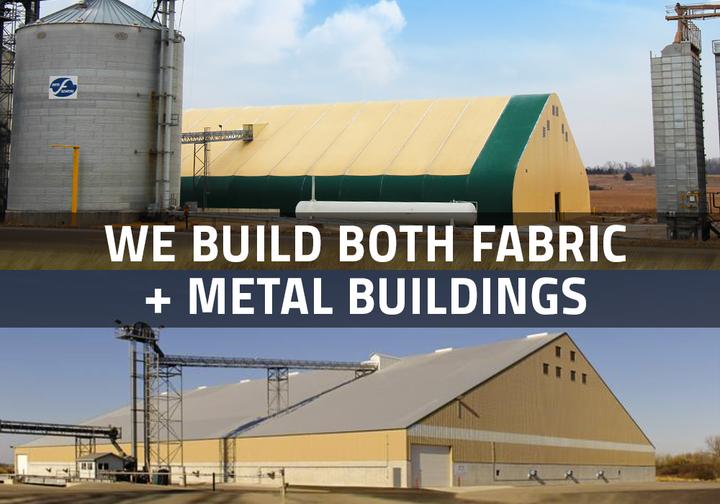 Greystone's attention to detail and the fact that they are deadline-driven is what sold us in the beginning. At the end of the project, it was the quality of the people involved that made this project come to gather and look and operate the way it does. Could not have asked more from a partner in the construction of our new facility.
Charlie Frank, Operations Manager
Photo Gallery
Clearspan Commodity Building