Fabric Building Use
Sheep & Goat Barns
A great environment for keeping goats and sheep healthy.
A fabric covered sheep or goat barn is bright with natural light, quieter, has more air volume and air flow, blocks heat, and keeps your goats and sheep out of the elements and sheltered from predators. Goat barns and sheep barns are made easy with a fabric structure.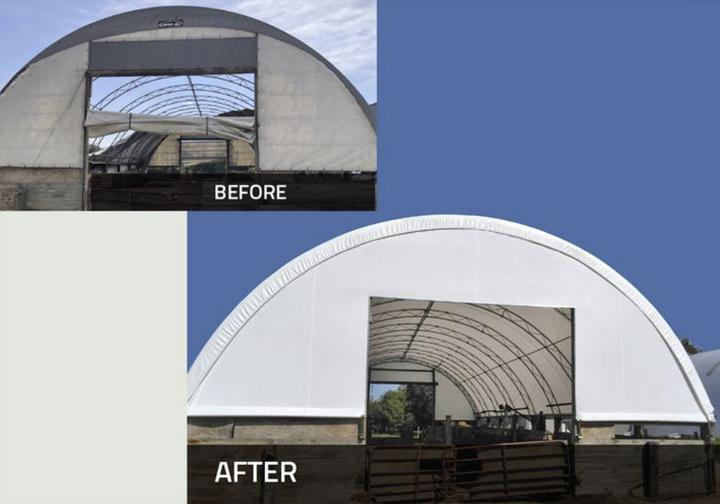 Need a replacement cover for your existing fabric building?
Fabric covers last 20 years on average. We have experience providing replacement covers for many different brands of fabric buildings.
If you need a new tarp or think you might just need a patch, give us a call at 888-742-6837 and a fabric building expert will help!
From the start of the project, Greystone was honest and straightforward...we were updated and kept informed each step of the way. Everyone from your sales force to the onsite crews was professional and easily approachable when we had questions. I will be recommending Greystone to others and will make sure that you are the first we call for future projects.
Gary Peters, Minnetrista, Minn.
 Photo Gallery
Sheep Barns & Goat Barns