Fabric Building Use
Waste, Recycling, Biomass, & Sludge Storage
Column-free, quick to build, cost-effective, and reliable
Whether you're looking for a building solution to transfer waste, sort and store recyclables, compost organic waste, or store biomass, we can design and construct a ventilated, naturally-lit, clearspan building that best fits your budget and schedule. 
Not sure if you want a fabric building, pre-cast structure, or metal building for your waste/recycling building?
Greystone is not only an expert in fabric buildings, but we have built many waste processing facilities using traditional structures including precast concrete and pre-engineered metal buildings. Our diverse expertise allows us to design and construct the building type that best fits your budget, schedule, and operational needs. Call us at 888-742-6837 for a free consultation and quote.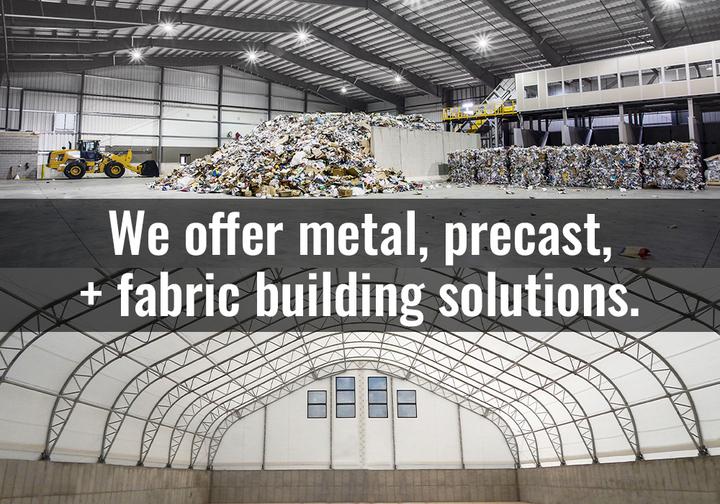 Overall we were impressed with the Greystone team's professionalism. Their install crew was outstanding to work with.
Brian Jung
Photo Gallery
Waste, Recycling, Biomass, and Sludge Storage Buildings​